The fortifying attributes of Greenery signal individuals to take a deep breath, oxygenate and reinvigorate. Greenery gives us a sense of buoyancy in life.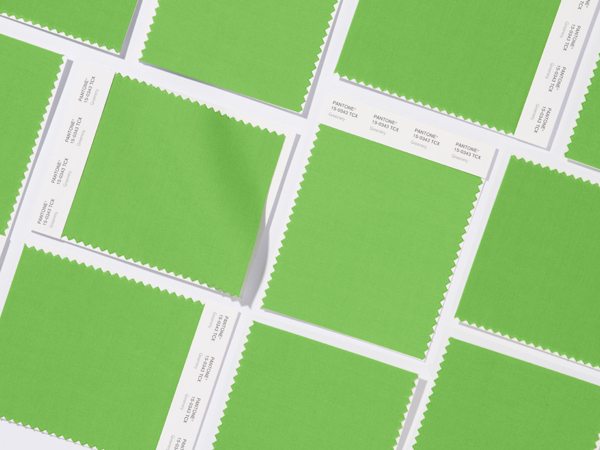 Pantone, a global authority on color and provider of professional color standards for the design industries, has named Greenery, PANTONE 15-0343, as the PANTONE® Color of the Year selection for 2017.
"Greenery bursts forth in 2017 to provide us with the hope we collectively yearn for amid a complex social and political landscape," said Leatrice Eiseman, Executive Director of the Pantone Color Institute. "Satisfying our growing desire to rejuvenate, revitalize and unite, Greenery symbolizes the reconnection we seek with nature, one another and a larger purpose."
Symbolic of new beginnings
People today are submerged in modern life. They crave to immerse themselves in the physical beauty and inherent unity of the natural world where green hues are constantly on the periphery. People want greenery reflected more prominently in their lives — in architecture, interior design, apparel and even in technology.
Indeed, Greenery is the new Color of Innovation. That's because Greenery has an association with boldness, vigor and modernity.
Greenery for Branding
Many new apps, animation iconography and digital-first startups express this energy by using the riveting and attention-getting shade of green in their logos. Conveying progression and a pioneering spirit, Greenery portrays an entrepreneurial essence that aligns with the industries that have embraced it.
Greenery for Graphic Design
Because of green's prevalence in nature, it maintains a perception of being inherently good for you and organic. People respond on a visceral level to the hue, making the eye-catching Greenery an ideal shade for many applications of graphic design. This is especially true for packaging, where the sight of Greenery provides an instant message of freshness.
Greenery for Home Decor and Architecture
Open spaces in interior and exterior design and floor-to-ceiling windows allow the green outdoors to become part of a room's backdrop and ambiance. Adding Greenery through living walls, terrariums, botanically-themed wallpaper, paint, accent furniture and decor provides respite and breathing space. A Greenery-painted wall or piece of furniture delivers a pop of color, with the added benefit of creating the illusion of nature indoors.
Greenery for Fashion
Greenery is a natural complement to a wide range of palettes. Like the spectrum of possibilities in colorful petals and blooms paired with lush green leaves, plants and trees, Greenery provides a pop of color in accessories and footwear. It acts as a bold accent in a pattern. Prominent in fashion for men and women, as seen in the recent collections of Kenzo, Michael Kors, Zac Posen, and Cynthia Rowley, Greenery has also been shown in a variety of solids and prints in children's wear.
Nature's neutral
A fresh and zesty yellow-green shade that evokes the first days of spring when nature's greens revive, restore and renew. The fortifying attributes of Greenery signal individuals to take a deep breath, oxygenate and reinvigorate. Greenery gives us a sense of buoyancy in life.
"Through its reassuring yet assertive vibrancy, Greenery offers us self-assurance and boldness to live life on our own terms, during a time when we are redefining what makes us successful and happy," said Eiseman.