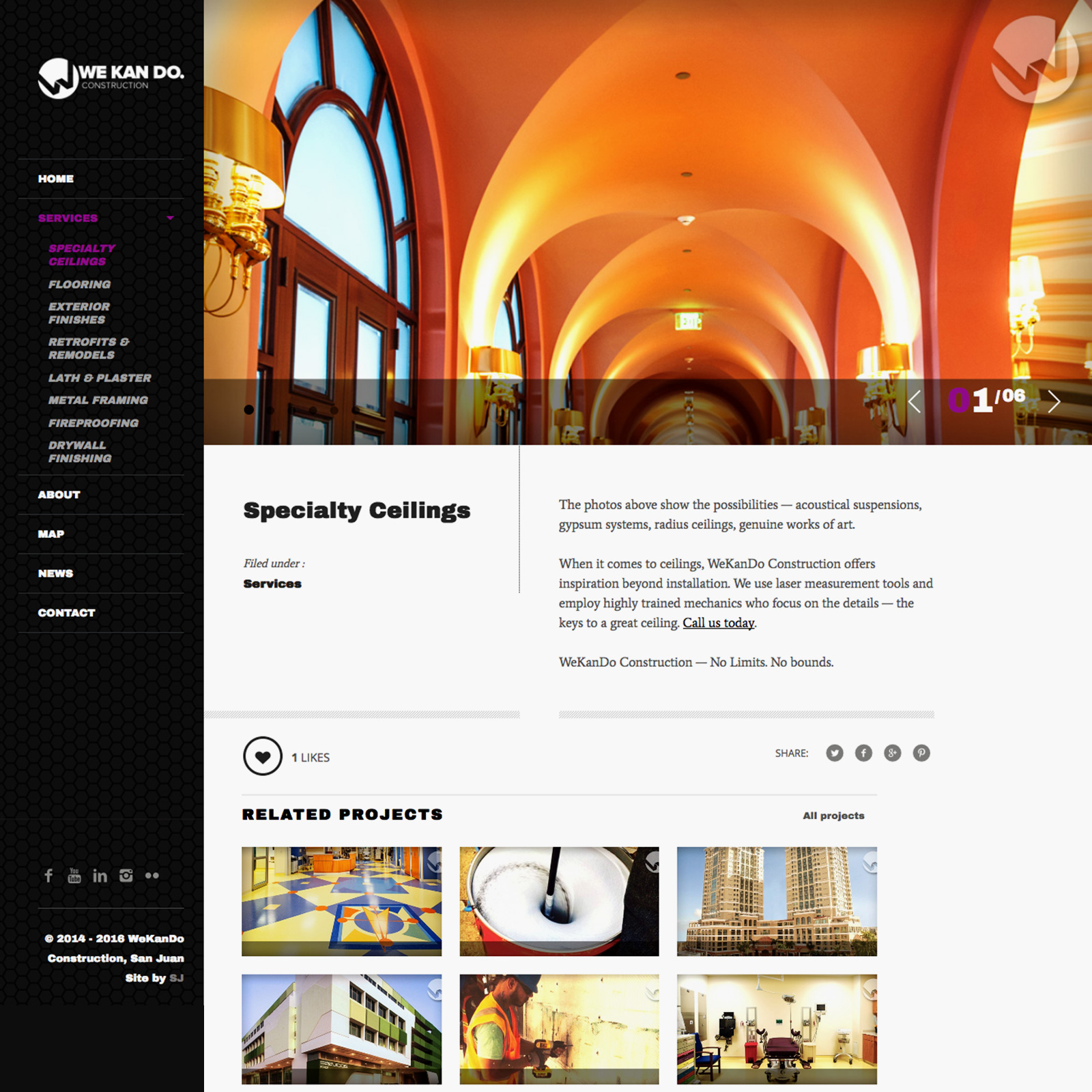 "No Limits. No Bounds."
Client: WeKanDo Construction, San Juan, Puerto Rico
Our copy pinpointed the essence of this company's approach to the market. It involved getting the storyline right.
WeKanDo Construction, a large wall and ceiling contractor, needed a writing team who understood the technical side of construction and could write snappy content. We wrote the tagline, "No Limits. No Bounds," which encapsulated WeKanDo Construction's broad range of services.
Here's a sample of our work from the website's Specialty Ceilings page.
Specialty Ceilings
The photos above show the possibilities — acoustical suspensions, gypsum systems, radius ceilings, genuine works of art.
When it comes to ceilings, WeKanDo Construction offers inspiration beyond installation. We use laser measurement tools and employ highly trained mechanics who focus on the details — the keys to a great ceiling. Call us today.
WeKanDo Construction — No Limits. No bounds.
Our difference is great storytelling.