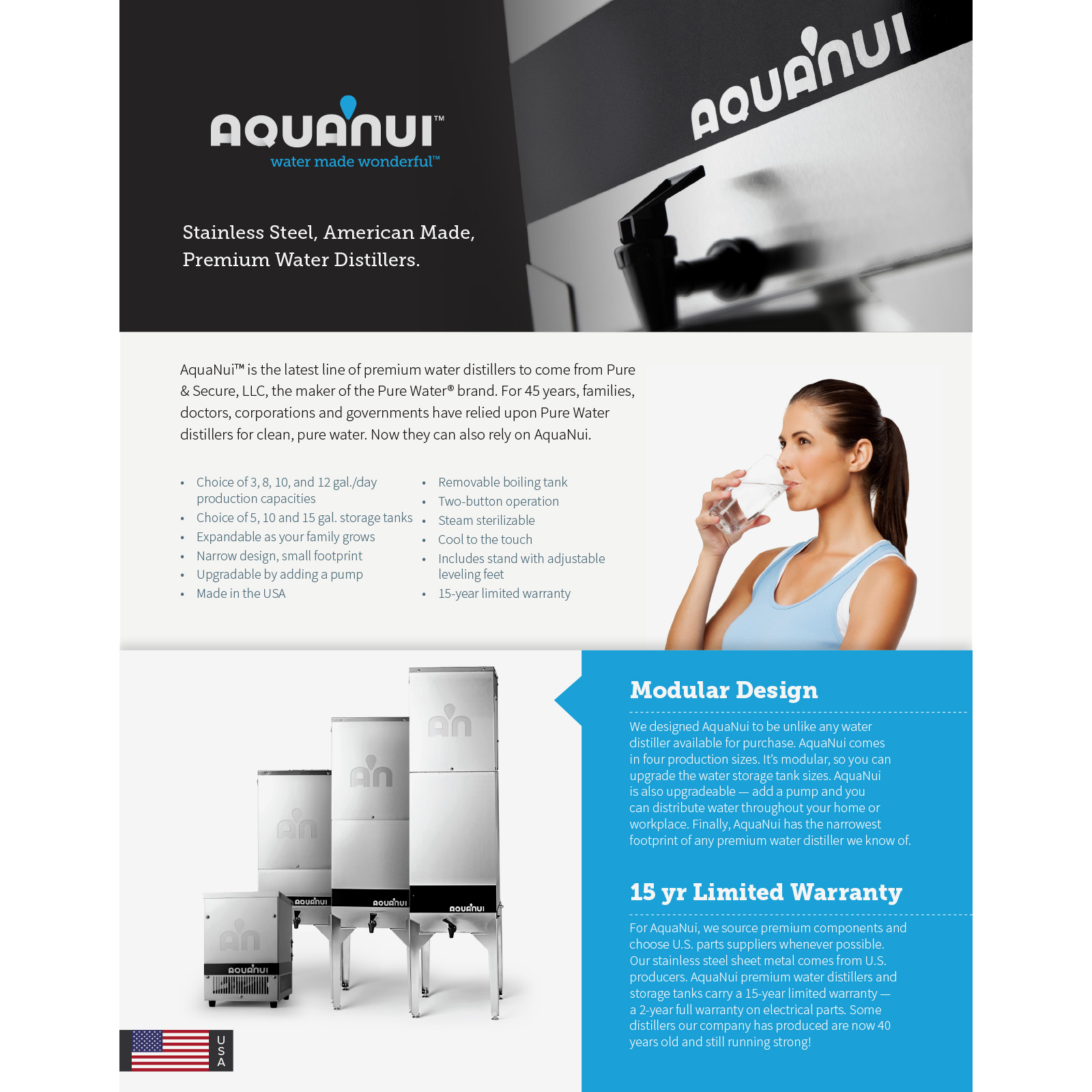 "Water Made Wonderful"
Pure & Secure, LLC, Lincoln, Neb.
Our secret to getting actionable results is getting the story right. That includes writing great taglines and rich sales copy.
What is your brand's story? Great engineering? A special service? A new product category? We can help make your story stick in the minds of customers.
Pure & Secure, LLC, came to us for help developing its brand of water purification machines. We wrote the tagline, "Water Made Wonderful." And we produced a number of deliverables, including website copy, product brochures, and this product sell sheet.
Here's a sample of the writing.
AquaNui
Water Made Wonderful
Stainless Steel, American Made, Premium Water Distillers.
AquaNui is the latest line of premium water distillers to come from Pure & Secure, LLC, the male of the Pure Water® brand. for 45 years, families, doctors, corporations and governments have relied upon Pure Water distillers for clean, pure water. Now they can also rely on AquaNui.
Our difference is great storytelling.