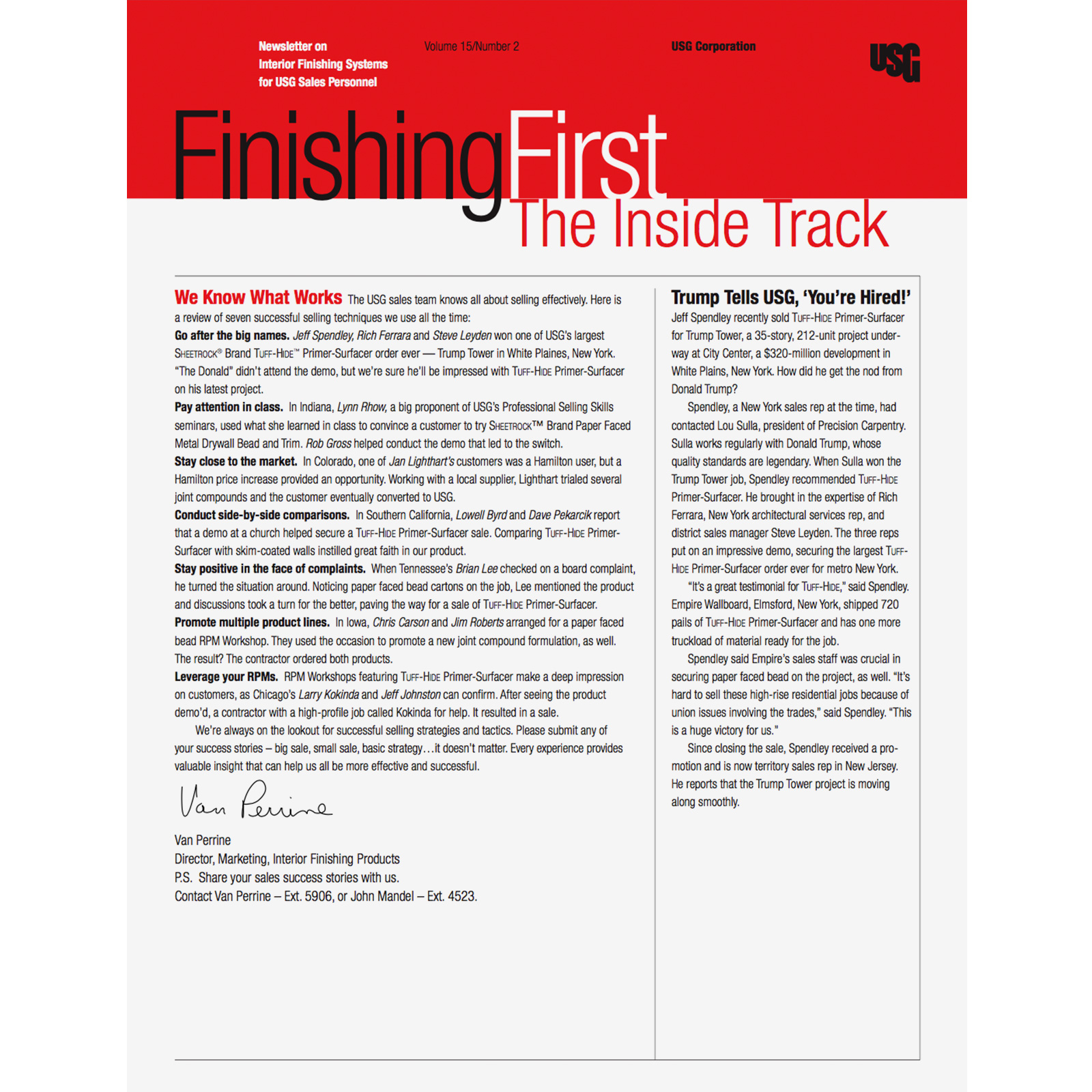 Fortune 500 Product Publicity
Client: United States Gypsum Company, Chicago, Ill.
We have more than 20 years of journalism experience, and 16 years working with Fortune 500 product publicity campaigns.
For United States Gypsum Company, we delivered customer newsletters, company news releases, cases studies, and lots of media relations work. The Finishing First—The Inside Track sales newsletter was ghost written for the client and helped boost the sales team's productivity.
Our work also included a Marketing Communications Audit, strategic communications planning and program development. We created media kits and articles for placement with trade magazines, newspapers, newswires, online media and other media sources. Our storytelling prowess was worth its weight in gold.
MJC public relations works in tandem with your marketing plans. Clients benefit from our corporate communications experience and our previous work in publishing. Our team is nimble. We rise early, work late, and are wired to the world through technology. We're a PR force to be reckoned with.

Our difference is great storytelling.