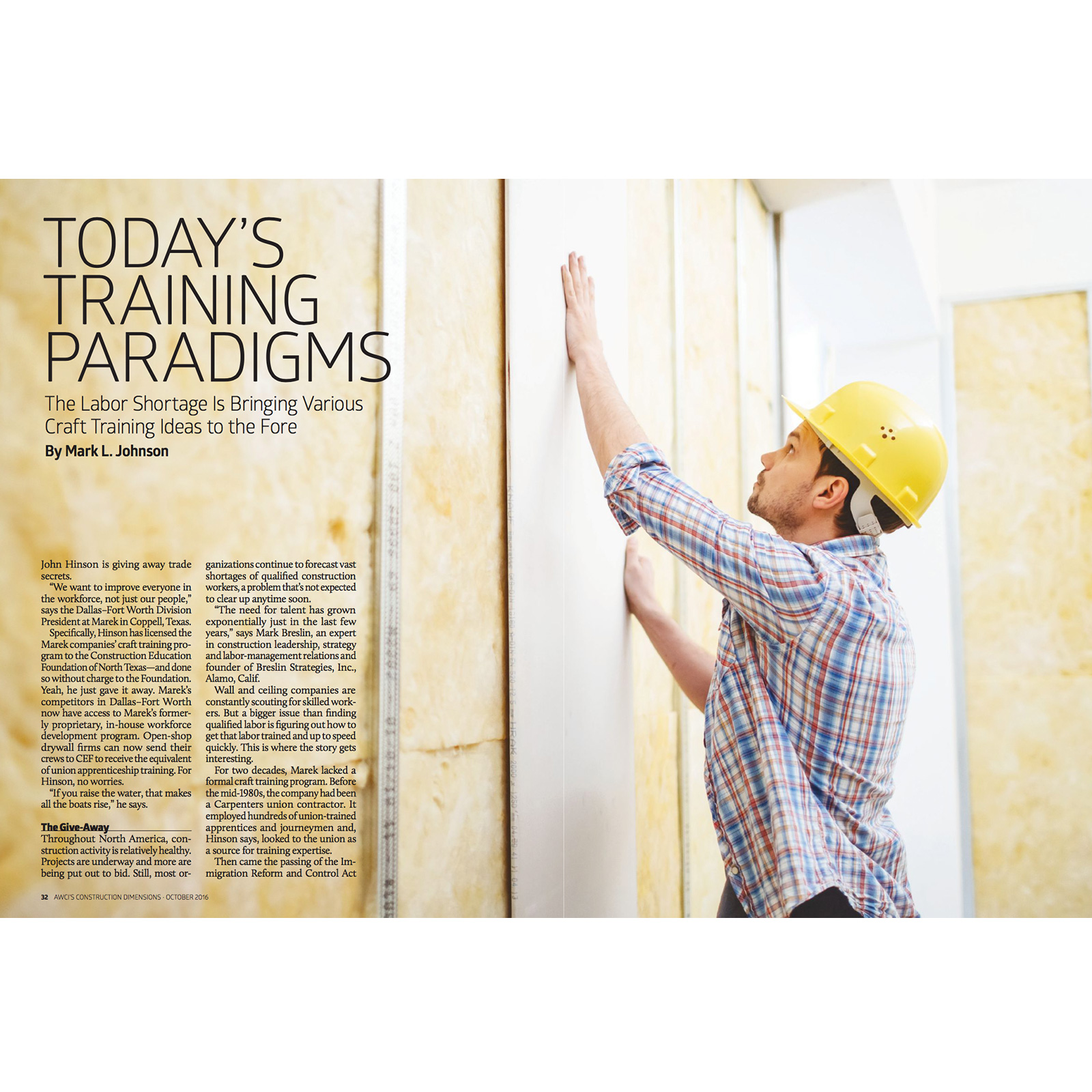 "Today's Training Paradigms"
Construction Dimensions, Association of the Wall and Ceiling Industry, Falls Church, Va.
We provided credible, eminently readable, and award-winning columns and articles.
We write about architecture, homebuilding, interior design, finance, and marketing. Our recent work includes features on the economy, production and operations management, and building and construction modeling systems, sustainable design, and green construction practices.
Here's the introduction to a recent full-length feature article on construction training programs.
Today's Training Paradigms
The labor shortage is bringing all kinds of craft training ideas to the fore.
By Mark L. Johnson
John Hinson is giving away trade secrets.
"We want to improve everyone in the workforce, not just our people," says the Dallas-Ft. Worth Division President at Marek in Coppell, Texas.
Specifically, Hinson has licensed the Marek companies' craft training program to the Construction Education Foundation of North Texas — and done so without charge to the Foundation. Yeah, he just gave it away. Marek's competitors in Dallas-Fort Worth now have access to Marek's formerly proprietary, in-house workforce development program. Open-shop drywall firms can now send their crews to CEF to receive the equivalent of union apprenticeship training. For Hinson, no worries.
"If you raise the water, that makes all the boats rise," he says.
Our difference is great storytelling.